The world's first automatic beehive water feeder! Health and sanitation all year round, direct connection to the grid or water tank.
Detail of the innovative inlet/diaphragm of the new octocapsule. Along the hive, eight different color entrances are fitted with a reflected flight board for easy identification by the queen duringthe return from her honeymoon.
Unique design that allows you to transform the embryo chambers into 2 or 3 apartments for better and more efficient growth of swarms and queens!
30 years non stop research, design and production of Greek products! Our love for the bee and the beekeeper gives us the strength to continue withnew ideas and innovative products.
Slide 1
Innovative, new
products!
Technobee offers innovative products of excellent quality at the best
market price.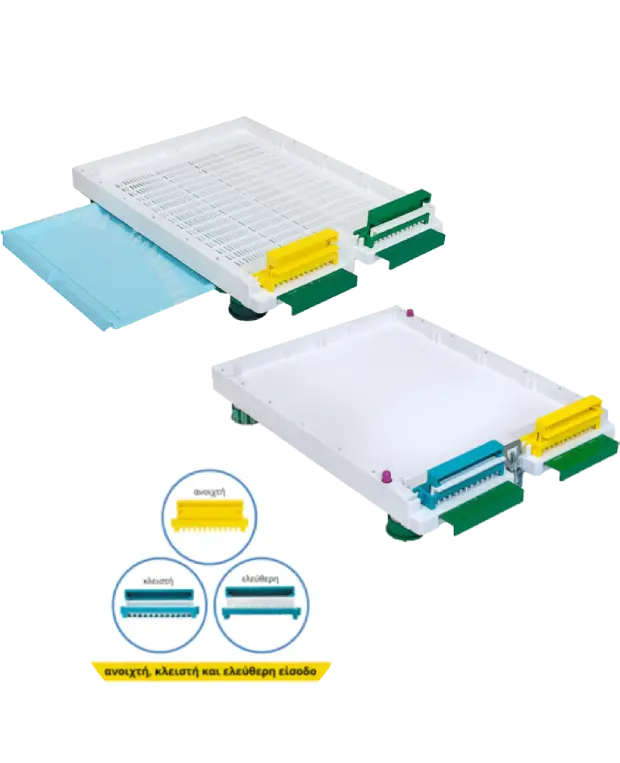 Slide 1
Innovative Products with Patents
Innovative products for the beekeeper.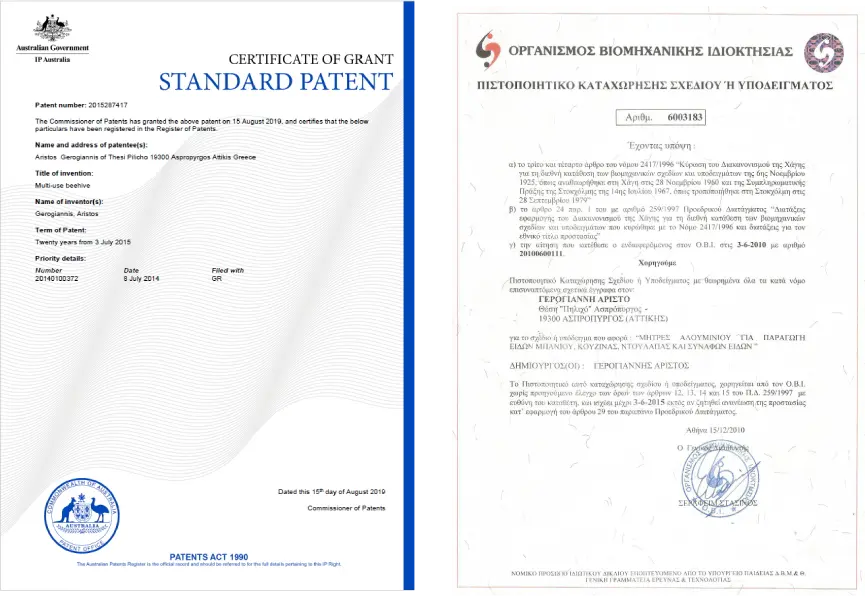 Slide 1
Because in the summer I "die of thirst".
Automatic water supply system, 10 litres capacity with connection to the water supply network or water tank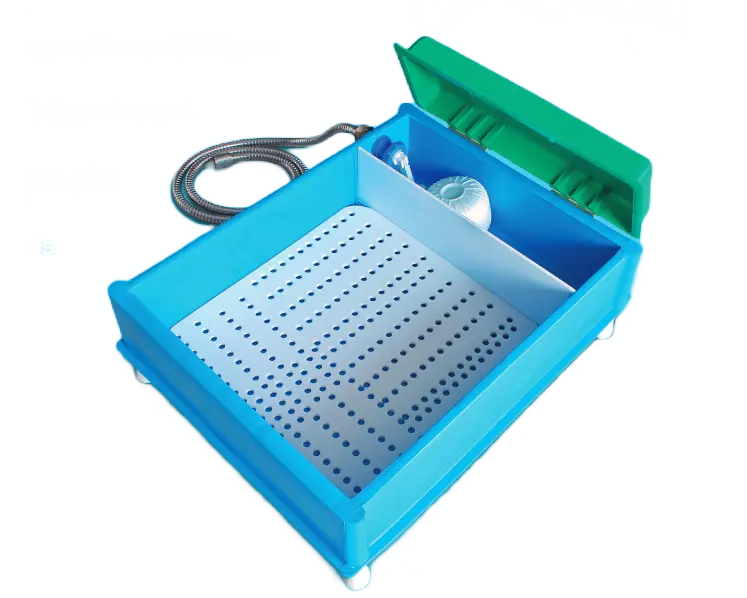 Slide 1
One beehive, all the work!
Unique design that allows you to transform the gonad nest into 2 or 3 compartments for better and more efficient growth of swarms and queens!
Slide 3
Global Recognition
Our products have been very successful in the beekeeping industry in Greece and in many countries abroad.
Technoset Bee was founded in 2002 a branch of Technoset which for 40 years has been manufacturing moulds for all sectors for industrial and domestic use.
In our modern machine shop we design and produce top quality and cost-effective beekeeping products.
Years of research and development have resulted in design patents for our products.
Honeycomb with honey is a genuine and natural product with great beneficial properties and is rich in proteins, vitamins, minerals, antibiotics. The honeycomb with honey is extracted directly from the hive without any processing, just as the bees made it.
Honeycomb is a 100% natural product rich in proteins, vitamins, minerals, contains antibiotic substances and has strong immune action.
We received the samples this morning they look excellent. We are really looking forward to receiving the rest so we can display it to our customers.
Many thanks for brightening our Monday morning.
Your sample hive has arrived. Thank you! I like the body, top feeder and
cover. The overall quality is very good.
The beehive looks excellent. it is definitely of very high quality.
They look really nice. I'm really looking forward to hearing from you and working together.
High quality plastic products for professional and amateur beekeepers.
Everything for the bee house, with many choices and excellent quality !!!
Excellent professionals, with the highest quality products for the apiary!!!!
Professional treatment and knowledge.
The first Polypropylene Cell (Food-Grade PP) from Hellenic Hands
Read useful articles & all the latest Beekeeping news
Pollinators contribute an estimated €1,200 billion a year to global agricultural production. This was announced by Professor Nikola Gallai from the Higher National Agronomic School of Toulouse.
Read More »